Fleming Garden, Eighth Grade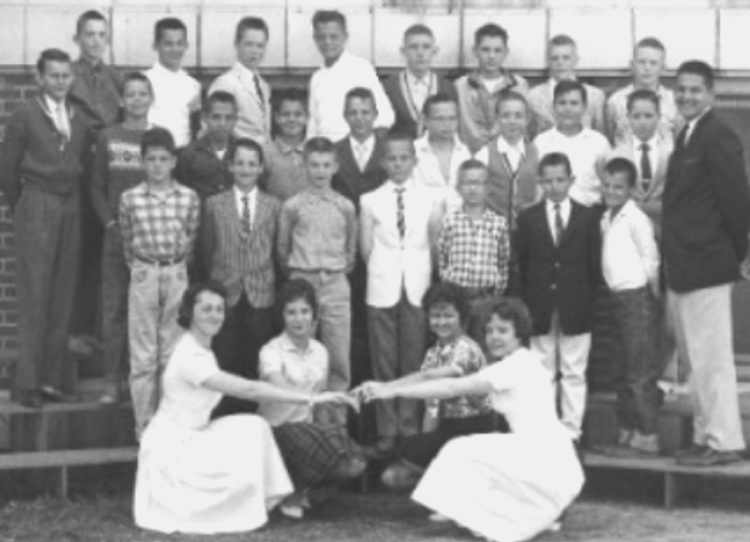 Basketball players and cheer leaders 8th grade:

Top: Roger Brissey, David Harding, Charlie Hunt, Mike Benton and Marvin Cromer - ???

Woody Harrell, Billy Appleget? - >????????????? can't remember any of the rest in this row.

Mr. Towels w/cheerleaders kneeling - Sandy Harmon, ?, Fayrene Smith and Linda Moore.
Help us identify the rest!
--Photo and notes courtesy Sandy Harmon-Glassing.